YACHT RENTALS ATHENS
Yacht Rentals Greece

Luxury Yacht Charter in Athens and the Greek islands.
Athens & Athens Riviera
A yacht rental in Athens is unquestionably the best way to discover Athens and Athens Riviera's most pristine destinations in complete comfort and privacy. Every yacht rental in Athens is unique and specially selected by our leading Athens yacht charter advisors. Greece remains one of the top yacht charter destinations worldwide with many island chains situated close to each other. Due to their central position, Athens and Mykonos are the best starting points for a luxury yacht charter in Greece.
Day Yacht Rental Athens and Athens Riviera
Luxury yacht rentals Athens. Rent a yacht in Athens and explore Athens and the Athens Riviera on a day yacht rental. Large fleet of sport, boat, sailing, catamaran, motor, party yachts, and superyachts for rent in Athens and the nearby islands. From day yacht rental in Athens and Athens Riviera to a day yacht rental in the nearby islands and island hopping. Exquisite gourmet food served on board the yacht, everything caters to your every desire for the best Athens yacht charter. Athens enjoys more than 250 days of sunshine a year. Rent now an Athens private yacht for a day and start your journey!
Yacht charter Athens and Greece
Learn about some of the best private yacht charter destinations in Athens and Greece. There is no better way to explore the coast of Greece's mainland and the beauties of the Greek Islands than on a crewed private yacht charter. Motor yachts, sailing boats, catamarans, luxury yachts, and superyacht charter an Athens yacht and explore Greece on a weekly yacht charter. Rent an Athens yacht and explore Greece possibilities are endless. Saronic Gulf, Peloponnese, Cyclades Islands, Sporades, Ionian Islands. Our Athens yacht advisors will select the best Athens yacht according to your needs and type of yacht holidays. Yacht Rentals Athens travel experts will create a tailor-made itinerary with the finest destinations in Greece, leisure and adventure activities, and a concierge 24/7 at your service will cover any last-minute request. From the first moment you embark on your private yacht charter, you will feel the relaxed energy of Greece.
Explore a small selection of Top Charter Yachts below.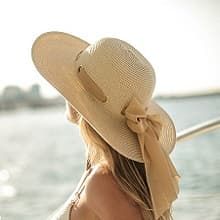 Luxury Yacht Rentals Athens
Explore Athens and the Athens Riviera with our luxury yacht rentals. Athens and Mykonos due to their main position are the best starting points for luxury crewed yacht charter in Greece and the Greek Islands.