SUPERYACHT CHARTER
Yacht Rentals Greece

Luxury Superyacht Charter in Greece and the Greek islands.
SUPERYACHT CHARTER GREECE
Charter a superyacht from YACHT RENTALS GREECE and begin your journey in Greece. Cruise in complete serenity and luxury superyachts view. Greece has many places and secret locations that are only accessible by sea. The best starting points are Athens and Mykonos due to their main location.
Our Special Yacht Advisors will suggest the best superyacht according to your needs, our travel experts and lifestyle managers will create a unique itinerary according to your tastes and a luxury yacht concierge will be 24/7 at your disposal covering any last-minute request.
The most luxurious holidays begin when you step aboard a superyacht. From the moment you embark, the professional, high-caliber captain and crew will be at your service to ensure your holiday is everything you dreamed of.
A superyacht charter in Greece promises magical experiences from anywhere in the Mediterranean.

The Greek islands constitute the most alluring destination for high-expectations visitors from all over the world. One of the best things about traveling on a superyacht charter is the luxury of waking up to new, dreamlike destinations every day.
Exploring some of the most iconic destinations in Greece like Cyclades, Dodecanese, Ionian, Crete, the Sporades, North Aegean, the possibilities for a superyacht charter are endless as are the Greek islands. Mykonos, Santorini, Paros, Ios, Milos, Zakynthos, Kefalonia comprises some of the most beautiful islands in the world. Enjoy the beautiful sightseeing and delicious local cuisine of Greek islands closely or on the superyacht with your private chef.
Take a relaxing dip in the crystal blue-green waters of the Greek seas and for the adventurous, οur Luxury Water Toy Advisors provide the best-personalized solutions for water sports. Luxury superyacht toys, adventure water toys, Jobe, Flyboard, i-Aqua, inflatable yacht slides, and yacht blobs. Hit the water at high speed with a jet ski, skyrocket above the waves with the assistance of a jet pack or appreciate the tranquility of paddling a kayak. Incredible moments of fun and leisure yacht games for your family and friends.
Retire to your luxury superyacht, sit on the deck, and enjoy one of Greece's spectacular sunsets with a fresh cocktail. There is no better way to close your day with a gourmet candlelight dinner gazing at the stars.
Luxury charter experiences in Greece, providing an exemplary level of lifestyle, leisure, and wellbeing services.
Yacht Rentals Greece and its Partners provide you with the finest VIP services for your superyacht charter. We provide both discrete and overt services for private and luxury superyachts. Whether the yacht is at sea or in port. Luxury Travel Services, Yacht Concierge, Yacht Chauffeur, Yacht Provisioning, Private Chef, Dj, On-Vessel & Land-Based Security, Event Planners, Lifestyle Managers, and Wellness Team. Relax and unwind on a private superyacht charter.
Explore a small selection of Top Charter Superyachts below.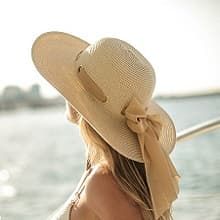 Luxury Superyacht Charter Greece
Charter a superyacht Greece to explore Greece and the Greek Islands. Prepare yourself for a unique yachting experience. Luxury destinations to secret locations and hideaways, the finest yachting in the Mediterranean is in the Greek Islands.
SUPERYACHT CHARTER GREECE