Luxury Yacht Charter in Sporades Islands
The Sporades islands lie on the northwestern section of the Aegean Sea, known for the exciting and charming experience that they provide. Sporades are one yacht charter destination in the Mediterranean that is a worthy consideration to include as part of your Greece itinerary. Sailing to this Greek destination on board a luxury yacht is enhanced by the numerous anchorages, and harbors within the region. With a luxury yacht charter in Sporades, you can go island-hopping in a paradise island complex. Has consisted of eleven islands in total, four of which are inhabited, Skopelos, Skyros, Skiathos, and Alonissos. A Sporades yacht charter, by comparison, will tend to be a little quieter than some of the other better-known Greek island neighbors. Nonetheless, this area of Greece boasts a bounteous natural beauty, a wonderful climate, and spectacular scenic views. A luxury yacht charter vacation is the best way to experience all the treasures on offer golden beaches, rocky shorelines, brilliant turquoise waters matched with the bluest of skies, and rich pine forests extend to the sandy beaches, coloring the waters in a unique emerald tone. Sailing the Sporades waters, you will have the chance to observe the Mediterranean seal (Monachus Monachus). The area has been established as a protected national water park since it hosts a large population of this species. From the deep clear waters to the tiny leeward coves and the endless sandy beaches, only accessible by the sea, the islands of Sporades offer matchless moments. A yacht charter in the Sporades is the ideal choice for those who want to discover and savor the natural splendors of Greece.
TYPICAL 7 DAYS ITINERARY
⚓
DAY
 1
: Skiathos

- Skopelos Marina (Overnight)
Skopelos - A popular yacht charter destination for a relaxing vacation
Explore Skopelos on a luxury yacht charter in Sporades. Skopelos is part of the Sporades island group and has three ports: Skopelos, Agnontas, and Glossa. Skopelos island is a stunning destination for a yacht charter of the Sporades that stands out for its lush vegetation, exotic beaches, and picturesque villages. Villages like the main Town and Glossa boast a unique traditional architecture that makes them incredibly photogenic. At these locations, you will find a great selection of shops and traditional restaurants where you can taste the local delicacies! Undoubtedly one of the main attractions on the island is Agios Ioannis Church. Made famous by the movie Mamma Mia, this church is perched atop an exposed, cliff jutting out into the sea. There are 198 steps to reach the top, and you will be rewarded with unhindered views of the glittering cove below. Apart from the charming settlements, there are numerous beaches with crystal clear waters, such as Stafylos, Panormos, and Elios. Along the island's coastline, thought will get you to many secluded beaches as well. Some beaches are only accessible by yacht and will afford you a little more seclusion on your yacht charter, head north along the rocky coastline, and you'll find the most beautiful spots along the way. Beaches like Hovolo and Neraki boast new levels of serenity. Perivoliou Beach is also worth a visit and can be found hidden away on the northeast coast, surrounded by crystal-clear azure waters. This peaceful paradise offers you and your guests a serene stop while you island-hop between Greek hotspots with your private yacht.
⚓
DAY
 2
: Skopelos

- Patitiri (Alonissos) (Overnight)
Patitiri - The picturesque central port of Alonissos
Explore Patitiri in Alonissos on a yacht charter in Sporades. Patitiri is the capital and the main port of Alonissos, where the most significant part of the island population is concentrated. The buildings and houses built on the hill slopes offer a unique harmony. Narrow whitewashed streets and stairs give a particular atmosphere to this little harbor, surrounded by crystalline emerald waters and rocky marble formations. In the port of Patitiri, there are several cafés and traditional restaurants to choose from, and enjoy the ambiance of the port. Walking to the end, there is a small beach with crystal blue waters surrounded by yellowish rough cliffs and pine trees. By nightfall, all these cliffs, are beautifully illuminated.
⚓
DAY
 3
: Alonnisos and Islets Around
Alonissos - A rugged natural landscape surrounded by small islands
Luxury yacht charter Sporades and discover Alonissos, and the islets around Hiring a luxury yacht is the ideal way to explore the hidden beauty of Alonissos. This tiny paradise has verdant sceneries and emerald waters creating the perfect adventure with a yacht. Alonissos is a laid-back island, ideal for relaxing yacht vacations. The island is the most remote of the Northern Sporades island group and plays host to the National Marine Park of Northern Sporades, a refuge for rare seabirds, dolphins, and the Mediterranean monk seal, monachus monachus. Numerous shipwrecks of classic and Byzantine times lying on the sea bottom confirm the naval power of the island through the years. Chora is the old capital of the island. A path from Chora leads to the church of Ágioi Anargyroi, where you can enjoy a lovely walk in the dense pine forest. When you charter a yacht in Sporades to explore Alonissos, prepare yourself to meet the most beautiful beaches with crystal-clear waters, like Megalos Mourtias, Steni Vala, Milia, Chrisi Milia, and Marpounta will offer you unforgettable moments of peace and serenity. A yacht charter in Sporades is ideal to explore the islets around Alonissos, which are all uninhabited but extremely famous for their unspoiled and rich environment. Some of them are Peristera, Kyra Panagia, Yioura, Piperi, Psathoura, Papous, and Skantzoura. Enjoy sightseeing from your chartered yacht, the birds, and numerous species of fish, and even dive into fascinating shipwrecks dating back to ancient and Byzantine times.
⚓
DAY
 4
: Alonissos

- Skyros (Overnight)
Skyros - An island with a perfect coastline for yacht cruising
Explore Skyros on a yacht charter in Sporades. Skyros is the southernmost island of the Sporades group and no doubt a pleasant sailing destination for your summer yacht vacations! There are plenty of stretches along the coast accessible only by yacht. The northern part of Skyros is dominated, by lush pine forests and green landscapes, while the southern part has a wild yet compelling beauty. Upon reaching the island, you will encounter the scenic Port of Linaria. For those interested in spending some time touring the island, the colorful capital of the island called Chora is considered the main touristy hub of Skyros and has many cafes, restaurants, clubs, bars, and commercial shops. Walking through the cobbled alleys, one can admire the Skyrian houses with their unique architecture. Grecian authenticity and traditional, exquisite cuisine and gourmet dishes are served in local restaurants. Skyros nightlife is low and relaxed. Bars, cafes, clubs, and discos are especially around the capital. On Skyros, you can bask on some of the most beautiful beaches in Greece! Crystal clear waters, golden sandy beaches, and stunning landscapes dominated by pine trees reaching the shore make up breathtaking scenery, ideal for blissful moments of relaxation with a private yacht. The most famous beaches are Magazia, Aherounes, Pefkos, Ormos Kalogria, Agios Fokas, Palamari, Aspous, Molos, Atsitsa, Lino, Kolympiada, and Kalamitsa. The extended sandy beaches of Molos, Magazia, and Gyrismata are among the most cosmopolitan spots on the island. There are many untouched bays where you can drop anchor with your private yacht at the foot of the mountains, enjoying the beauty and total serenity.
⚓
DAY
 5
: Skyros

- Panormos (Skopelos) (Overnight)
Panormos - The most tourist destination in Skopelos
Explore Panormos with a yacht charter in Sporades. Panormos is located southwest of Skopelos and is a small coastal village with beautiful sand and a pebble beach. You will find restaurants and cafeterias, and you can also enjoy water sports. Is one of the busiest tourist places in Skopelos. Panormos is in a closed bay, and in this bay is located a second bay that bears the name Mplo. At the entrance of the bay are two beautiful islands, one of them is Dasia which is completely covered with pine trees. Wonderful beaches nearby are Milia and Kastani.
⚓
DAY
 6
: Panormos

- Skiathos (Overnight)
Skiathos - The Flower of the East
Luxury yacht charter in Sporades and explore Skiathos. The Greek island of Skiathos is part of the Northern Sporades. This Mediterranean yacht charter destination is a haven for sun worshipers in the summer months and is considered to have the best beaches in all of Greece. With more than 60 sandy beaches along a stunning white-sand coast and crystal-clear waters which exude atmosphere and entertainment, many of them are only accessible by yacht. With such an emphasis on sand and sunshine, there is also a strong selection of water toys available at the most popular beaches to complement your collection on board, diving and snorkeling sites are myriad for swimmers of all ability levels. Skiathos is a green island full of pine trees that give the island an idyllic and charming character. The northern side of the island is uninhabited, and the beaches are quiet and secluded ideal for yacht vacations. The eastern part of the island has a variety of beautiful coves and attractions, such as the Bourtzi castle and the castle of the old town. Skiathos is famous for its lively nightlife, and there are many opportunities to dine and relax ashore, with its seafood restaurants and bars lining the seaside town.
⚓
DAY
 7
: Skiathos

 

 

(Disembarkation)
Create Your Perfect Itinerary
Have our travel experts suggest a unique itinerary according to your tastes, with a crew briefed and ready to meet your expectations. Luxury yachts and superyachts are ready for charter in Athens or Skiathos, and start to explore Skopelos, Alonniso, Skyro, and the Sporades islands. So, let us assist you in planning your sailing itinerary so that you encounter the best of everything the Greek islands offer on a luxury yacht charter.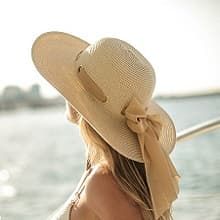 Yacht Rentals Greece Team
Our luxury travel experts will create a tailor-made itinerary of multi-destination in Greece and Sporades islands covering your every need. Luxury concierge and travel services, private tours, event & party planning, VIP access to events, and 24/7 concierge services.
Explore a small selection of Top Charter Yachts below.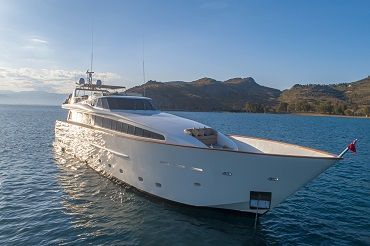 Aquila Luxury superyacht grants guests the ultimate comfort and luxury charter for weekly cruises in Greece and the Sporades Islands! Weekly:12 guests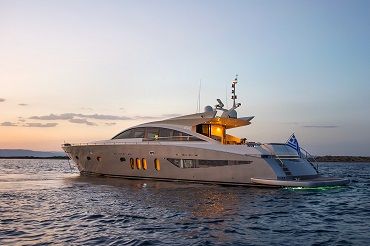 Sun Anemos Luxury superyacht based in Athens is the ideal choice for a relaxing and comfortable cruise to Skiatho, Skyro, Alonisso and the Sporades islands! Weekly:9 guests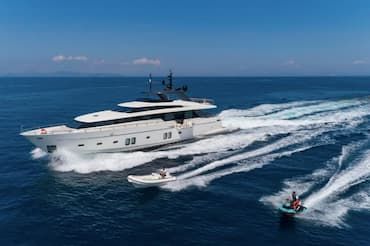 Dinaia superyacht offers a unique leisure experience for luxury superyacht charter vacations in Greece and Sporades islands! Weekly:10 guests
LUXURY YACHT CHARTER SPORADES ISLANDS