YACHT RENTALS CYCLADES
Yacht Rentals Greece

Luxury Yacht Charter in Cyclades islands.
Cyclades
With an excellent location within easy access of Athens and Mykonos ports, the 220 islands of the Cyclades are the top destination for a luxury yacht charter in Greece. Yacht rentals in Mykonos and Athens are unquestionably the best way to discover the Greek Islands. Worldwide known for its beauty, sandy beaches, luxury style, and VIP nightlife, Cyclades is the ultimate destination for Hollywood stars, Royal families, fashionistas, and celebrities from all over the world. Mykonos, Paros, Naxos, Tinos, Ios, Milos, Santorini are some of the best-known islands worldwide. Every yacht rental in the Cyclades is unique and specially selected by our leading yacht charter advisors. From day yacht rentals in the Cyclades Islands, island transfers, private cruises, island hopping, to weekly yacht charter in the Cyclades Islands.
Day Yacht Rentals Cyclades, Mykonos, Athens, Santorini, Paros, Tinos
Luxury yacht rentals Mykonos. Charter a private crewed yacht and explore the beauties of the Cyclades Islands. Have a day yacht charter to Mykonos, Santorini, Ios, Tinos, Syros, Paros, Antiparos, Naxos, Milos. The distances between the Cyclades Islands and very short and are ideal for day yacht rentals. A wide fleet of sport, boat, catamaran, sailing, motor, and party yachts for rentals in Mykonos, Santorini, Athens, Tinos, Paros, and the nearby islands. Exquisite gourmet food served onboard, water toys and watersports, private event and party planning, everything caters to your every need for the best yacht charter holidays in the Cyclades Islands.
Luxury Yacht charter Cyclades and Greece
Yacht Rentals Cyclades luxury team of yacht advisors and luxury travel experts provides the best crewed private yacht charter the Cyclades has to offer. Our yacht advisors will select the best yacht from Athens or Mykonos according to your needs and type of yacht vacation. Motor yachts, luxury yachts, and superyachts charter a yacht and discover the Cyclades Islands on a weekly yacht charter. Yacht Rentals Cyclades luxury travel experts will create a tailor-made itinerary with the finest destinations in the Cyclades Islands, and our yacht concierge in partnership with Finest Luxury Concierge Mykonos, Paros Concierge, and Santorini Concierge will arrange VIP access to luxury events and table reservations to the best restaurants and beach clubs in Mykonos, Santorini, Paros, Milos, and the Cyclades Islands.
Explore a small selection of Top Charter Yachts below.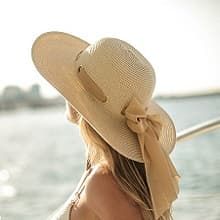 Luxury Yacht Rentals Cyclades
Charter a private yacht and explore the Cyclades Islands. Athens and Mykonos are the best starting points for a luxury yacht charter in the Cyclades Islands.