YACHT RENTALS PELOPONNESE
Yacht Rentals Greece

Luxury Yacht Charter in Peloponnese.
Peloponnese
Peloponnese is a popular destination and has an increasing amount of large crewed motor yachts and superyachts each season. Exploring Peloponnese means experiencing the grandeur of Ancient Greece, the place where myth meets history. Ancient Olympia, Epidaurus, Mycenae, the Temple of Apollo Epicurius, Nemea, Elafonisos, Monemvasia, Sparta, Kalamata, Messiniaki Mani, Byzantine churches and Monasteries, ancient castles, and Costa Navarino in Messinia. The most famed history, cultural landmarks, and one-of-a-kind landscapes of all kinds, surrounded by the Greek sea, an experience of a lifetime.
Yacht charter Peloponnese
Yacht Rentals Greece's luxury team of yacht advisors and luxury travel experts provides the best crewed private yacht charter Peloponnese has to offer. Cruise in history on a Peloponnese yacht charter discover unique experiences with adventure and leisure activities and the traditional Peloponnese cuisine considered as one of the best in the world. Charter a yacht and explore Peloponnese with the most beautiful and traditional spots in Greece. Yacht rentals in Peloponnese combined with private driver service are the truly best way to experience the uniqueness of Peloponnese. Yacht rentals in Peloponnese have it all. Mountains, forests, caves, and secret bays surrounded by the sea, beautiful beaches, sandy and smooth coasts.
Explore a small selection of Top Charter Yachts below.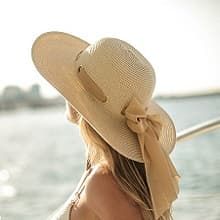 Luxury Yacht Rentals Peloponnese
Charter a private yacht and explore Peloponnese the place where myths meet history. Peloponnese yacht charter, a trip to ancient Greece. 
YACHT RENTALS PELOPONNESE