YACHT RENTALS IONIAN
Yacht Rentals Greece

Luxury Yacht Charter in the Ionian islands.
Ionian Islands
On the west side of Greece's mainland and to the east of Italy, the Ionian islands are a top yachting destination for a luxury yacht charter. The Ionian Islands will amaze you with the lush pine forests, one-of-a-kind beaches, Venetian castles, and artistic ambiance. Corfu, Kefalonia, Lefkada, Ithaca, Zakynthos, Paxi, and Kythira maintain distinctive beauty of their kind. A private two-week cruising vacation in the Ionian Islands allows you to unveil the Ionian beauties and get a taste of paradise in an Ionian Islands superyacht charter.
Day Yacht Rentals Zakynthos, Lefkada, Kefalonia, Corfu
Ionian Islands day yacht rentals. Zakynthos, Lefkada, Kefalonia, Corfu, rent a yacht and explore the beauties of the Ionian Islands. Rent a private Ionian yacht and explore the transparent turquoise waters, remote coves, secret locations only accessible by yacht or boat in the Ionian Islands. A day yacht rental with a private yacht in Zakynthos, Lefkada, Kefalonia, Corfu, or island hopping between the Ionian Islands is the best way to have a taste of some of the beauties of the Ionian Islands. Rent now a private yacht for a day and start your journey!
Luxury Yacht Charter Ionian Islands
Experience an unrivaled combination of the exotic landscape, mesmerizing beaches, transparent turquoise waters on a luxury yacht charter in the Ionian Islands. Yacht Rentals Ionian team of yacht advisors and luxury travel experts provides the best-crewed luxury yacht charter the Ionian Islands has to offer. Charter a superyacht Ionian Islands and explore  Corfu, Lefkada, Kefalonia, Ithaka, Zakynthos, the coastline of the Peloponnese. Yacht Rentals Ionian travel experts will create a tailor-made itinerary with the best destinations in the Ionian Islands. Motor yachts, sailing boats, catamarans, luxury yachts, and superyachts charter a yacht and explore the Ionian Islands on a weekly yacht charter. Combine the unique landscape with history, leisure, and adventure activities for a crewed luxury Ionian Islands yacht charter. Ionian island chain comprises a great variety of activities to enjoy and endless blue seas on the horizon. Charter a superyacht for a week or two and start your journey in the Ionian Islands.
Explore a small selection of Top Charter Yachts below.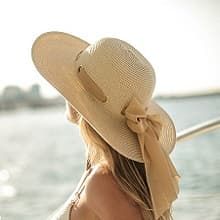 Private Yacht Rentals Ionian Islands
Charter a sailing boat, catamaran, motor yacht, or superyacht and explore the Ionian Islands. Dive into the transparent turquoise waters on an Ionian Islands yacht rental cruise.
YACHT RENTALS IONIAN ISLANDS