Luxury Yacht Charter in Saronic Gulf and Peloponnese 
The Argo-Saronic islands are a group of islands located in the Argolic and Saronic Gulfs in the Eastern Mediterranean and only a couple of hours away from Athens. Its numerous attractions include attractive beaches, traditional architecture, and beautiful nature. For visitors that prefer to have it all, they offer an authentic Greek island hopping experience while being conveniently located next to Athens. Aegina, Poros, Hydra, and Spetses, along with several tiny islands laced among them offer you a marvelous variety of landscapes and everything, from cosmopolitan nightlife to secluded bays. Scattered around the Saronic Gulf to the southeast of Athens and the neighboring Gulf of Argolis, which follows the eastern coast of the Peloponnese. Yacht charter in Peloponnese offers an exciting tour of history, culture, and adventure. Escape the crowds and discover the unique ambiance of this enchanting sailing destination. With a yacht charter in the Peloponnese, you can moor up in historic ports, and relax on some of the best sand beaches in Greece. Explore the Peloponnese coastline on a private yacht charter and experience the grandeur of Ancient Greece, the place where myth meets history.
TYPICAL 7 DAYS ITINERARY
⚓ DAY 1: Athens - Agia Marina (Aegina) - Yerolimani (Poros) - Neorio (Poros) - Poros marina (Overnight)
Poros - The Bosporus of the Saronic Gulf
Luxury yacht charter in Poros. The town of Poros is built in the shape of an amphitheater over two hills. Lush pine trees vegetation, crystal clear beaches, a lively waterfront adorned with shops, cozy cafes, and restaurants, a picturesque capital with grand traditional mansions and picturesque cobbled streets, as well as a wide selection of entertainment venues are the ingredients of this quiet, yet cosmopolitan, a destination that attracts visitors from all over the world.
⚓
DAY
 2
: Poros

- Tselevinia - Ermioni marina (Overnight)
Ermioni - A Beloved Destination for the Rich and Famous
Luxury yacht charter in Ermioni. The tranquil town of Ermioni is built on the tip of a peninsula covered with pine trees strongly resembling an island. You will enjoy the lovely beaches and the picturesque little harbor lined with popular fish restaurants and clubs for a crazy night out. Ermioni is located in the NE part of the Peloponnese at a short distance from Athens, reached either by land or sea.
⚓
DAY
 3
: Ermioni

- Metochi - Chinitsa - Porto Heli (Overnight)
Porto Heli - A Cosmopolitan Port Village
Luxury yacht charter in Porto Heli. Located on the eastern side of the Peloponnese, Porto Heli is a small seaside town with a large port. This port is a frequent mooring place for fishing boats and luxury yachts in summer, giving Porto Heli a cosmopolitan atmosphere. There are a couple of organized beaches in Porto Heli, but the majority are small secluded coves with a relaxing atmosphere.
⚓
DAY
 4
: Porto Heli

- Zogeria (Spetses) - Spestes marina (Overnight)
Spetses - The Island of the Aromas
Luxury yacht charter in Spetses. Known as Isola di Spezie under Venetian rule and Pityoussa (pine-clad) in ancient times, Spetses, at just 54 nautical miles from Athens, is a picturesque, car-free island with unique architecture, naval history, and culture. With its rich history and culture, museums, beautiful beaches, crystal clear waters, and cosmopolitan nightlife, Spetses is the perfect destination for a luxury yacht vacation throughout the year. No matter how often you visit this island, always has something new to discover.
⚓
DAY
 5
: Spetses

- Kavouri (Hydra) - Bali (Hydra) - Molos (Hydra) - Hydra marina (Overnight)
Hydra - The Noble Island in the Argosaronic Gulf
Luxury yacht charter in Hydra. Hydra is built in the shape of an amphitheater on a slope overlooking the Argosaronic gulf and is one of the most romantic destinations in Greece. Traditional stone mansions, narrow cobblestoned streets, secluded squares, and the banning of cars are the reason, why Hydra preserved its distinctive atmosphere over time.
⚓
DAY
 6
: Hydra

- Perdika (Aegina) - Moni - Aegina marina (Overnight)
Aegina - The Jewel of the Saronic Islands
Luxury yacht charter in Aegina. Even though the island is small, it boasts a various number of sights and natural beauties. The most famous is Aphea Temple. It forms an equilateral triangle with the Parthenon and the Temple of Poseidon at Sounion so-called holy triangle of antiquity. Aegina town stands out for its well-preserved buildings. On the outskirts, you can find charming little villages with distinctive traditional characters.
⚓
DAY
 7
: Aegina

 

- 

Athens (Disembarkation at 9:00 )
Athens - the capital of Greece
Luxury yacht charter in Athens. The capital of Greece and the economic hub of southern Europe is a perfect place to start and finish your yacht charter vacation and is easy to reach from any country in the world through the bustling Athens International Airport. Yacht charters in Athens and the Greek islands offer the ultimate experience in yachting. While you're on your luxury yacht charter in Greece, at the start or at the end of the charter be sure to take time to discover some of the most prestigious museums and ancient sites, including the Acropolis, the Parthenon, the Roman Agora, and the Temple of Zeus. The city is renowned for its ancient beauty. 
Create Your Perfect Itinerary
Have our travel experts suggest a unique itinerary according to your tastes, with a crew briefed and ready to meet your expectations. Luxury yachts and superyachts are ready for charter in Athens, Argosaronic islands, and the Peloponnese. So, let us assist you in planning your sailing itinerary so that you encounter the best of everything the Greek islands offer on a luxury yacht charter.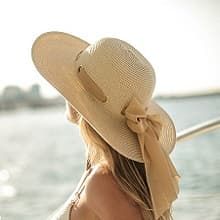 Yacht Rentals Greece Team
Our luxury travel experts will create a tailor-made itinerary of multi-destination in Greece covering your every need. Luxury concierge and travel services, private tours, event & party planning, VIP access to events, and 24/7 concierge services.
Explore a small selection of Top Charter Yachts below.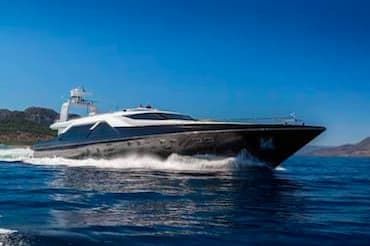 Aquarella is a sporty open-style superyacht with luxury living spaces, ideal for relaxing weekly charters in Saronic Gulf & Peloponnese! Weekly: 12 guests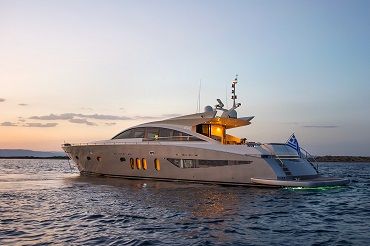 Sun Anemos Luxury Superyacht based in Athens is the ideal choice for a relaxing and comfortable cruise to Aegina, Poros, Spetses, Hydra, and the Peloponnese Coastline! Weekly:9 guests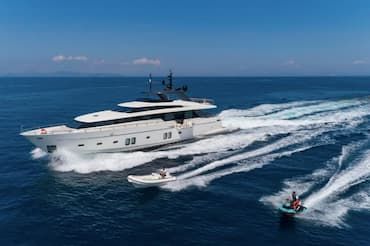 Dinaia superyacht, based in Athens offers a unique leisure experience to all her guests for luxury superyacht charter holidays in Argosaronic! Weekly:10 guests
LUXURY YACHT CHARTER SARONIC GULF & PELOPONNESE